RT140 Alblasserwaard wants to invite you to our beautiful country The Netherlands. 
Join us in the Alblasserwaard to renew connections, build friendships and make memories.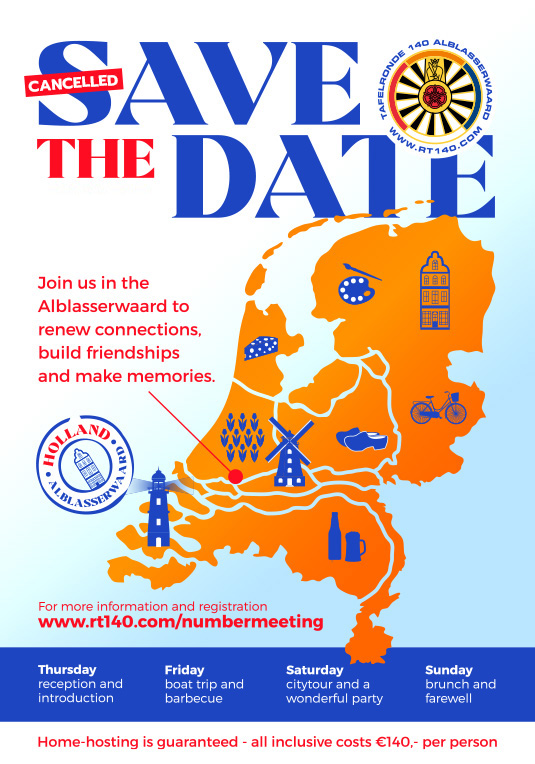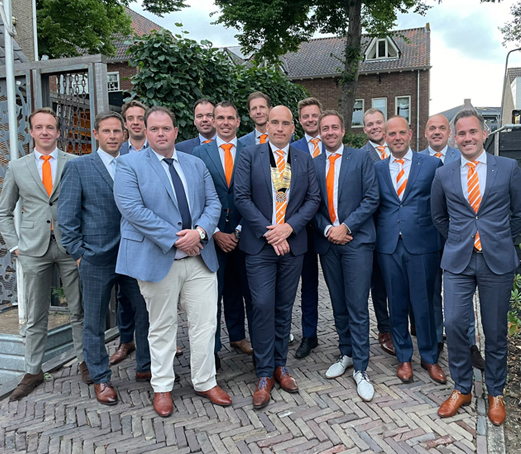 Round Table 140 alblasserwaard
Round Table 140 Alblasserwaard consists of enterprising men aged up to 40 who work in various professional groups in the Alblasserwaard region. In addition, they are committed to society through the Round Table 140!
Our motto "adopt, adapt, improve" clearly indicates that the members of the Round Table come together on the basis of friendship, and to learn and grow with each other.
discover our small country
in 4 days
The Netherlands is a small country in northwestern Europe, bordering Germany and Belgium with the official name of the Kingdom of the Netherlands. The Netherlands is world famous for its windmills, bikes, tulips and (wooden)clogs.
We would like to show you our beautiful country and culture and that is why we have set up a nice program, in which we want to show you and let you experience as much as possible in 4 days.
Home hosting is guaranteed and the all inclusive costs are €140,- per person.